GUNS N' ROSES GO TO HELL & HEAVEN FOR SOUTH AMERICA IN 2014

Guns N' Roses are setting up tour plans in 2014 beginning with a return to South America for multiple dates in the spring. The start of the trip south begins with headlining the second night of the Hell & Heaven Metal Festival in Mexico City.

Sunday, March 16 Mexico City, Mexico

Thursday, March 20 Rio De Janiero, Brazil

Saturday, March 22 Belo Horizonte, Brazil

Tuesday, March 25 Brasilia, Brazil

Friday, March 28 Sao Paulo, Brazil

Sunday, March 30 Curitiba, Brazil

Tuesday, April 1 Florianapolis, Brazil

Thursday, April 3 Porto Alegre, Brazil

Sunday, April 6 Buenos Aires, Argentina

Wednesday, April 9 Asuncion, Paraguay

More information coming soon!

Tickets for the Hell & Heaven Metal Festival in Mexico are available NOW at www.hellandheavenfest.com.



Gepost door:

Kiki

| 06-01-2014 @ 09.00uur
Reactie's kunnen in ons forum gepost worden... [FORUM]
21-11:
Release Chinese Democracy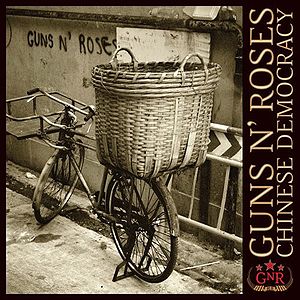 1990:
De band's versie van Bob Dylan's Knockin' On Heavens Door wordt uitgebracht op de Sound Of Days Soundtrack.
1992:
Axl bezoekt de showrooms van de Italiaanse top-designers Gianni Versace en Armani.

's Avonds dineert Axl met Versace's zus Donatella en haar man het topmodel Paul Becak.
Aan de tafel zitten ook Naomi Campbell en Axl's vriendin Stephanie Seymour.
1993:
De band vliegt naar Munchen waar ze een show geven in het Olympisch Stadion.

Er word hier een gedeelte van de Estranged video opgenomen.
1994:
Slash speelt op The Night Of 100 Guitars in Londen.

Slash en Pride & Glory spelen de Jimi Hendrix klassieker Voodoo Chile (slight return)

Slash speelt ook nog samen met Paul Rogers het nummer The Hunter.


Ben je ook lid van ons forum www.dutchdemocracy.nl?